MARINA WACHS – DESIGN PERFORMANCE
Design is
Design is about sustainable responsibility, design is beautyness as a social value, design is history, design is part of our culture /-al history, of our material and cultural mind and creates our life.
Design is sketching the world, and within the 21st century the demand on sustainable design is state of the art. (we don't have to speak about functionality again)
But in times, when the digital anything seems to be more valuable than analogues things, we have to think different and smart, to create design objects and concepts with a special ethical significance and a long lasting culture of remembrance to evaluate these things as a part of our identity and to live with.
When we are discussing the "circular economy" and production process parameters within the "circular thinking", it is obvious to design in resource efficiency ways about all partners: people, product, planet (cf.: triple bottom line by John Elkington).
Design as part of concept and product culture, as architecture is part of the culture of building, setback the human being in the centre of interest, and how to handle the things and the sources, in time of changing conditions.
Your relationship to cultural goods creating the possible challenges within the production process and social conditions in a digital dominated and global world, it creates opportunities to generate qualities of life – This quality is only possible beeing created by a togetherness (Richard Sennett):
designing together, thinking together and implementing together like evaluating cultural goods and behaviour qualities for tomorrow.
Design is seductive and convincing, is touching you.
Design is elaborated and wom/en made.
Design is material seduction and abstract essence, aesthetical and ethical finished.
Design is sublime and a resting piece … We love things, which will last, which we are remembering as a valuable design object even the things are fluid…
Design as a scientific field
Design as a scientific field, as an evaluated structural accepted science by the design theoretical community in Germany, has taken a long time, since Holger van den Boom founded and supported this discipline with the help of the paper collection "Öffnungszeiten" and with the scope of design between product language and physical and mathematical codes – with a look on a more linguistic (Chomsky) turn…
Because of the foundation of design theory, design science has the preference to focus on product design codes and characteristics, since the Bauhaus discussions and the reflection at the HFG Ulm.
About the core value of the "sustainable design studies" by Marina-Elena Wachs, the interdisciplinary mind set is important not all from the point of view of the scientific design research area than for the relationship to cultural things and the material behaviour with things.
Perspectives of the filed of cultural theory come into consideration, if case studies of sustainable design products are connected with parameters of the cultural mind (Jan Assman, 1999) and the material mind (Marina Wachs, 2007) to formulate fields of theory – fashion theory, design theory, architectural theory) with focus on the medium – two and three dimensional and in an immaterial way.
If the research focus lays on aspects like identity, work, work-life balance and changes of patterns of life courses in relationship to design products, changing production processes and changes of design project managing, it is obviously important to take the cultural anthropological and social/historical significance into consideration. The cultural turns like the iconic turn and translational turn, in relevance to intercultural design codes will not only declare changing conditions but build up new values and valuable characters for the future design/ing.
The field of design science and design studies are very young research fields, instead of a tradition based science of art and culture, but the design community is raising up for new experimental transformation design for example. Many case studies and research paper are showing, that the regulation and structure of other scientific disciplines are beneficial to design studies and design science, in a interdisciplinary and transformative way.
Design Science will be part of our culture and part of the design culture, insofar it is necessary to integrate sustainable design education earlier than the current curricular of school and universities are proofing a consciousness about design and sustainability in Germany. Design is cultural education, which generates economic and social benefit – sustainably.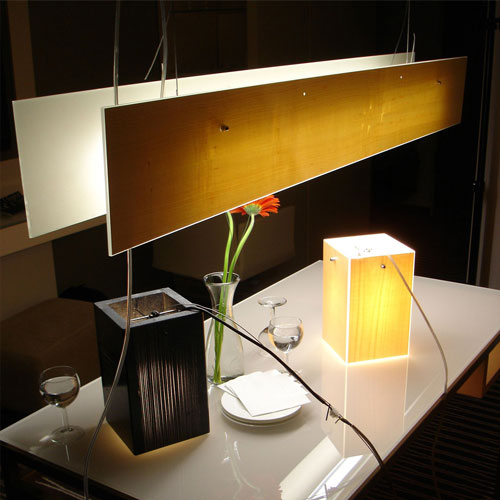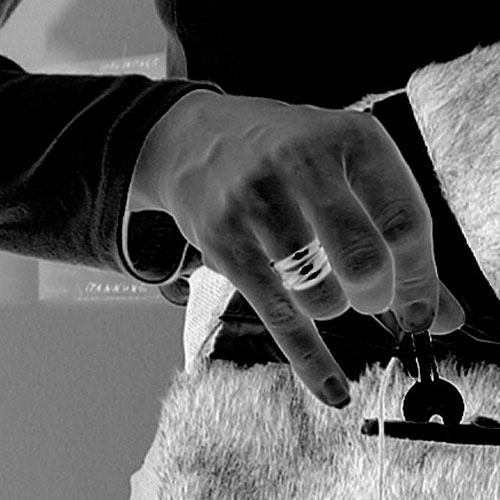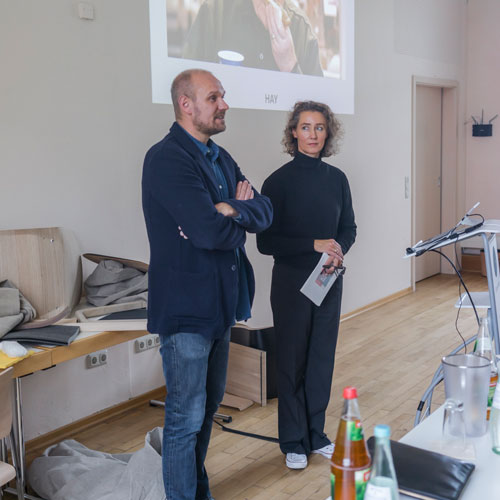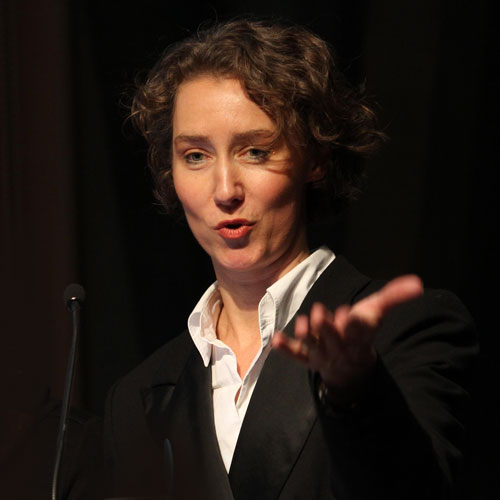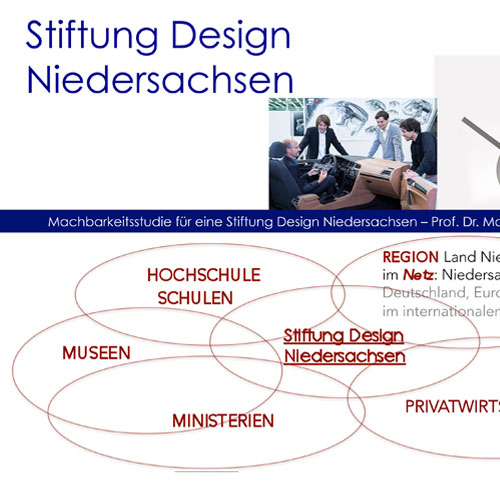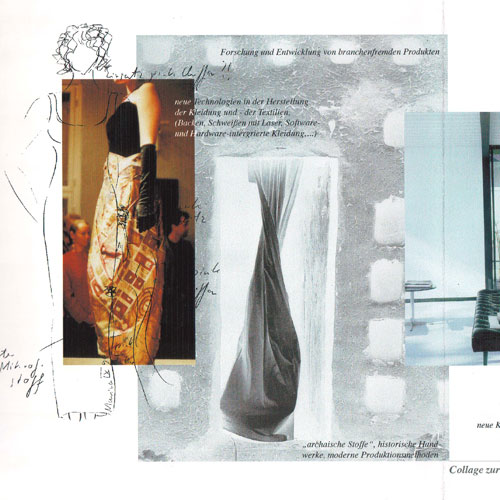 Consulting & Development
Concepts
Spaces & Workshops
Lectures
Expertise opinion & Feasibility Study
Material & Design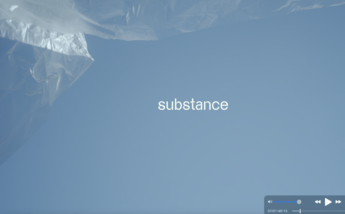 CELEBRATING design and crafts knowledge archives & future…
…means working cross GENERATIONal: Movie: Substance by Linda Deutsch – SEE THE TEASER:
SUBSTANCE BY LINDA DEUTSCH HERE
State of the art design moves – sustainable and holistic
…more to come.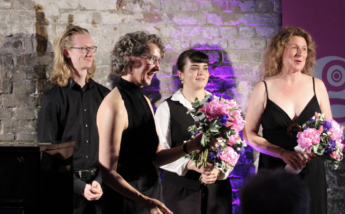 Marina-Elena Wachs with musicians: from left to the right: Joshua Groza – piano and trumpet, Katharina Brüggenwerth – piano; Ulrike Spengler – international soprano singer!
'

thank you with music…' – with fantastic musicians grateful to 3 decades of creativity
With grateful thanks to Ulrike Spengler and so many other muscians, cooperation partners and friends for this wonderful summer night.
'from opera to modern jazz and back'

…with international soprano singer, Ulrike Spengler, emotional tones  of 'dreams' by Richard Wagner and modern interpretations by Carl Stamitz 'Romace' by the trumpet player Joshua Groza and the saxophonist Christian Friederici the night began as wonderful like the dances and interesting talks completed a perfect summer night party. Thank you with music for expressing the joy about 3 decades of creativity with all cooperation partners – celebrating togetherness.
Thank you all, for creating this night as a special one;) merci, thank you, mille grazie, sinceras gracias!
céramique et textiles >textile experiments in textile architexture II' - SDG 11 and co-habitation<
Together we will make new experiences to hold on the knowledge (archives) for crafts like ceramics and textiles for architectural and landscapes design 2025.
Analogue and digital sketching with clay and textiles.
Be aware about knowledge heritage of CRAFTS
In the year 2023, the conference subject of Engineering and Product Design Education Conference at ELISAVA School of Design and Engineering at Barcelona, discuss 'Responsible Innovation of Global Co-Habitation'.
 Sustainable Development Goal No. 4 – Quality and Education – is supported to hand over the knowledg skills for the next generations benefit .. in SDG 11 – responsbile life in cities …because we gone loose the knowledge of crafts skills in ceramics and textiles… we are engaging for hands on experiences, experiments… tactil, artificial and by tones… and more. Research findings from a cooperation of France and Germany will support … more to come in 2024.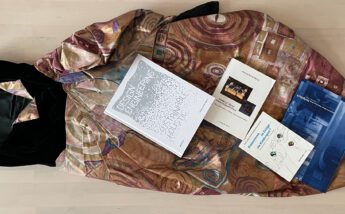 CELEBRATING design and crafts knowledge archives & future…
…more to come in 2023 (Fig: dress and publications by Marina-Elena Wachs from the 1990s until today, status: 2023, pic.: MEWachs)
State of the art design moves – sustainable and holistic
INDUSTRIAL DESIGN & CRAFTS value
…centuries of Industrial Design, … of Master Tailoring 2023…
This Year !2023 is THE ! Year for celebrating cooperation, partnership, friendship within an very valuable European and international circle.

Thank you for amazing togetherness around so many decades of designing in a resilent manner, that will be expressed with dedicated actions with 'state of the ART DESIGN MOVES' within the next month:
>State of the art design moves – sustainable and holistic< will be heard, visible, touchable…in different 'moves':
THE BOOK >Design Engineering – sustainable and holistic<, allready published last year at Avedition Verlag, is a great move: showing the state of the art, where we are within the Design Engineering movement today and our sources, our cradle. At the same time, it is focusing the 'needs' for a  post-digital, multi-connected, interdisciplinary creating design fuutre: https://www.avedition.de/design-engineering-sustainable-and-holistic/978-3-89986-362-8
The Movie, created by the fantastic sensitive structure and anayltic eye by the young talent Linda Deutsch, that will be presented soon, prooves that we have to move forward. Contribution with a statement for more >cross cultural and divers stakeholder full< designed sustainable material behaviour was a gift and a great pleasure of mine. Thank you Lina. (link coming soon)
The Events, that will be created in a multisensual manner the next month, will give us perspectives on advanced design moves…
The support for young design talents, pupils and children early on, will go on and inspiring for a next step in a sustainable commitment…
be inspired, many more information will move on…
à bientôt Marina-Elena Wachs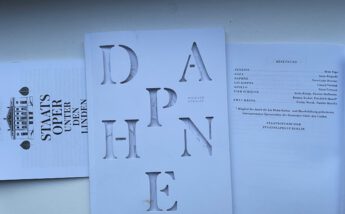 Please donate for Gender Equality – SDG No.5 (UN)
– 67.th annual conference of of the Commission on the Status of Women (pic: DAPHNE program; opera at Berlin, MEWachs2023)
We all should be DAPHNE – and International Women's Day '23 please donate
In Germany the 'equal pay day' takes place at Tuesday the 7th of March 2023, from 6. to 18. of March 2023 the 67.th annual conference of the Commission on the Status of Women takes place at New York – UN Headquarters -. These two examples are showing the need about our commitment in creating a better world in case of generation equality. And this is a great goal of the UN's SDGs.
The subjects and focal points of this year annual sessions are also relevant for the design engineering future:
Priority theme: Innovation and technological change, and education in the digital age for achieving gender equality and the empowerment of all women and girls
Marina-Elena is member of UN Women Germany and DIVIA – Diversity in Architecture – and donated for different projects for girls on the world. Together, we are creating a greater justice for everybody's participation on education and other necessary life conditions. The 'figure' about 'DAPHNE' within the opera and the classical literatur Metamorphosen (Ovid) are encouraging us for a 'female nature'.
Engaging about Sustainable Development Goal No5 – Gender and Equality – of United Nations.
Thank you for being part of and see as well the engagement of DIVIA:
the nominees of the female architects for being awarded in 2023:
EPDE Conf. 2023: >TIME – AN ESSENTIAL FACTOR TO RE-DESIGN LECTURES OF 'GESTALT-THEORY' - SDG 4 AND RE-WRITING ART AND DESIGN HISTORY<
07/09/2023 –  A common 'paper', together with very engaged expert, art and museums manager, in mediating essential educational knowledge – our common sustainable source on world – we are discussing hidden places of art and and design-didactical approach in:
TIME as essential factor for rewriting art and design history
In the year 2023, the conference subject of Engineering and Product Design Education Conference, this year at ELISAVA School of Design and Engineering at Barcelona, will discuss 'Responsible Innovation of Global Co-Habitation'.
With our submission, we are supporting the Sustainable Development Goal No. 4 – Quality and Education – in asking about more TIME: a factor at the one hand for encouraging the lectures and experts from all fields to "rewrite" the mediation documents. Because on the other hand, the new research findings matters all the time. And for that, we as scientists and expert are asking for time and financial support, for the next generations benefit – in SDG No. 4.
A case study of Research findings from a cooperation of Italy and Germany will support our thesises. more to come…

now available!: Book by Marina-Elena Wachs, 02/2022, Avedition.
DESIGN ENGINEERING – sustainable and holistic
It is a great pleasure! my second book is available: about Design Engineering Education challenges and history in Northern Countries… with impressions and inspiration by new talents and international statements by designer, architects, lighting planner, industrial designer, digital nerds, musicians, cooperation partner across generations and disciplines… all in and all together for the shift in cultural and media behavior for sustainable and holistic educated people – not only in Europe. 
Thank you so much to all cooperation partner, family and friends!
Design Engineering – sustainable and holistic, by Marina-Elena Wachs
Graphic design by Eva Finkbeiner
English Lektorat: Louise Huber-Fennell
Avedition publisher, Stuttgart
(272 sides with three (3) great chapters of images and graphics, in English)
more: – only as print –
Design Engineering_Selection_Preview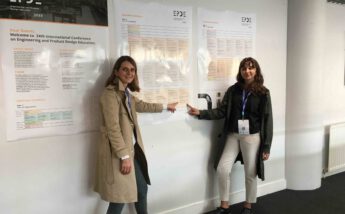 8 of September 2022>presentation at South Bank University London< by Dr. phil, Dipl.-Des. Marina-Elena Wachs together with Theresa Scholl (Germany) and Giulia D'Aleo (Italy)
'A Pan-European Transformation to Bridge the Gap between Tangible Experience and Virtual Ideating Spaces'
…to foster European togetherness in the process to gestalt sustainable post digitalisation: interactive and with common sense
To present our results at EPDE – Engineering & Product Design Education – conference 2022, at South Bank University London, we – mentor and mentees – discussed around one year: what is connecting Europe?… with a common understanding about design codes, languages – product -languages and processes, but as well in connected interactive tools… We need more opportunities to gestalt sustainable future and our planet together… and some times to go unconventional ways in fighting for more financial support for young researcher in design…. Because digitale gestalt instruments of a resilient constructed common future are based on understanding diverse languages and codes within Europe, it is about a different behavior with media… As mentor I invited Theresa Scholl – Textil-Design Engineer from Germany and Giulia D'Aleo – master student of Politecnico di Milano to create together and to fight together in taking over as next 'mentor generation' in design engineering… This is the only way for a sustainable development – Chapeau! young ladies in design researching!! thank you for the time we spend and discussed together at London 2022.
Publication as double blinde review:
more at Research gate (or design society.org)
DOI: 10.35199/EPDE.2022.7
EPDE Conference 2022 >Art experiences as disruptive impulse, and mentoring for new design engineering education strategies <
08/09/2022 –  A single report as mentor at the EPDE Conference at South Bank University London 2022 – to the subject about DIRT – Disrupt, Innovate, Regenerate & Transform
Encouraging for more artistic disruption as innovative Impulse – a 'DIRT'-Strategy
About the theme in 2022, of Engineering and Product Design Education Conference, this year at South Bank University London, the expression DIRT represented and encouraged for 'Disrupt, Innovate, Regenerate & Transform' – it gave us all, design colleagues in Europe and around the world, the playground for sustainable solutions and discussions. Wonderful and thank you for the worthwhile time sketching new didaktic concepts to gestalt resilient future together.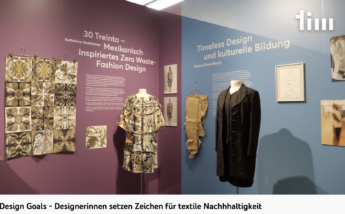 9 Female designer at TIM – Textile Industrial Museum Augsburg 05/2022 to 09/2022, Augsburg.
DESIGN GOALS – FEMALE DESIGNER STATEMENTS FOR TEXTILE SUSTAINABILITY
It was a great pleasure! to exhibit sustainable solutions in textile and fashion and material design, multisensible solutions with synaesthical created objects, surfaces, long-lasting … It was and is always a gift to work and discuss with you all 8 designer together our resilient future.  
We need more of these "Textil-Nerds" for Germany, Europe and the world… perhaps it was the last action for a long time, but it is my wish, that you will take over as mentor for the next young generation as 'next complex problem solver'.
Our grateful thank goes to the director of the TIM at Augsburg, Dr. Murr and the curator Ernst Höntze and all the team around. Thank you so much.
The movie attached will give you a small impression of the wonderful curated exhibition and our title of the exhibition "Design Goals" stands in relation to the  SDGs of United Nations – Sustainable Development Goals.
And please, take a look at the digital catalogue at "Academia" page here:
https://marinawachs.de/wp-content/uploads/Design-Goals.pdf
09/09/2021 –  On the occasion of my presentation at EPDE conference 2021, I gave a donation to:
UN WOMEN: for girls and Women of Afghanistan
My donation creates a little hope for young women and girls at Afghanistan, to survive –  every small donation counts. I am member at UN Women Germany and I would like to encourage you, to help in this special moment in life and in the current situation.
more information:
Herzlichen Dank! Marina-Elena
EPDE Conference 2021 >Self-confidence & self-expression through sketching <
9th of September 2021>presentation at Via University DK< by Dr. phil, Dipl.-Des. Marina-Elena Wachs
Self-confidence & self-expression through sketching – the significance of drawing in 'primary education' & the next generation of engineering'
by Industrial – Designer Marina-Elena Wachs
Within the EPDE Engineering & Product Design Education conference 2021 at Via University College, DK.
See the presentation and publication at:
E&PDE
Institution:Hochschule Niederrhein University of Applied Sciences, Germany
Section:Industrial Involvement in Design and Engineering Education
DOI number:

ISBN:978-1-912254-14-9
link to the movie of the presentation will follow.
ABSTRACT
… in preparation…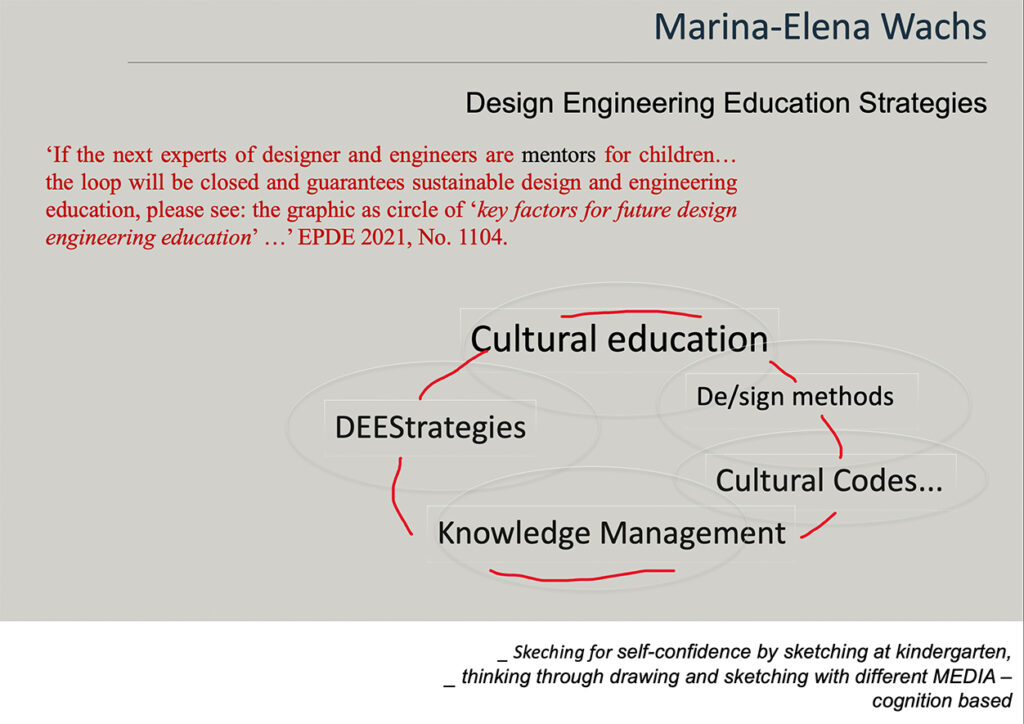 17. Juni 2021 – EEE 2021 Konferenz TU Dresden
Interaktiver Vortrag im Desingerinnen-Team zum designen "sur face"…
Ich freue mich zusammen mit drei super versierten Textil-Designerinnen aus der Texil-, Mode- und Automotive-Design Branche auf der diesjährigen EEE 2021 Konferenz in Dresden interaktiv zu präsentieren. Unser interaktiver Vortrag beschäftigt sich mit dem Entwurf "wahrer" erlebbarer Oberflächen des Textilen, durch ein vernetztes Arbeiten in der Mixed Reality.
Der Vortrag findet unter der folgenden Rubrik statt: – Beitrag 138 in der Veröffentlichung der EEE 2021 Konferenz
Vortragssession 2.2: Mixed Reality in der Produktentwicklung (Raum Florenz)
mehr:
EEE – Entwerfen – Entwickeln – Erleben Konferenz 2021, am 17. und 18. Juni 2021:
http://eee-dresden.de/wp-content/uploads/2021/06/EEE2021-Programm.pdf
In Folge finden Sie weiterführende Informationen zu den Design Expertinnen und demnächst auf Researchgate vertiefende Medien und Informationen.
Herzlichen Dank an die Designerinnen zum großen Beitrag der nachhaltigen Entwicklung – nicht allein im Textile Engineering und Design der Zukunft.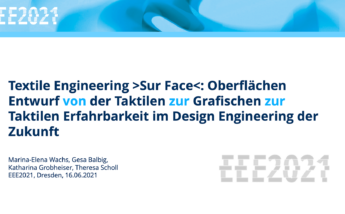 04/05/2021 –  together a donnation for United Kids Foundation Wald – Germany, for Europe and around the world
a donnation of 21 trees – for United Kids Foundation Wald – because of…
…because of my Keynote at Interzum, materials cologne, talking and discussing and showing 'green materials in product / fashion / automotive / interior design' I gave a donnation about 21 trees.
As designer we have the responsibility to gave donnations by money for helping hands on designing our future… together with kids!

please come on, desinging good – in a sustainable manner. Thank you Marina-Elena
Vortrag >Zeichnen als Weltentwurf - analog und digital<
17. Juni 2021>poster session< by Dr. phil, Dipl.-Des. Marina-Elena Wachs
Zeichnen als Weltentwurf, analog + digital
– die Bedeutung des Zeichnens in der Primarausbildung mit Blick auf Design Engineering in Europa
by Industrial – Designer Marina-Elena Wachs
Innerhalb der EEE 2021 Konferenz erläutere ich an Hand von Beispielen aus der analogen und digitalen Welt, wie essentiell das Zeichnen und das Zeichen für die Zukunft des Design Engineering Europas auch in der post digiatalen Welt sein wird.
Ein Angebot an Bildungseinrichtungen, Industrie und weitere Stakeholder und Förderer kultureller Bildung der Zukunft.
Details hierzu folgen nach der Konferenz-Veröffentlichung.
ABSTRACT
… in preparation…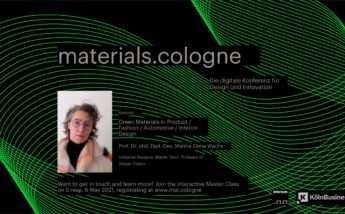 04th of May 2021 – Keynote at Interzum – materials cologne, Germany
KEYNOTE ABOUT 'green materials in product / fashion / automotive / interior design'
please have a look: about more sustainable smart solutions
PLEASE NOTE: the movie will be integrated, soon as possible.
Video editing by Lisa Weisser from Cologne
for further informations: Material Mind by MarinaEWAchs
I am showing, discussing – with young female designer and textile engineers – the future of sustainable design engineering for differenet disciplines; and that we need a stronger "togetherness", by stakeholder values… to invest in design methods and revaluing old technics…hand crafts knowledge…
thanks to the young designer:
Elise Esser
Melissa Grustat
Theresa Scholl
Franziska Poddig
Etien Marie Hofbauer
best Marina-Elena Wachs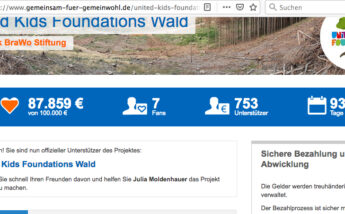 04/05/2021 –  together a donnation for United Kids Foundation Wald – Germany, for Europe and around the world
a donnation of 21 trees – for United Kids Foundation Wald – because of…
…because of my Keynote at Interzum, materials cologne, talking and discussing and showing 'green materials in product / fashion / automotive / interior design' I gave a donnation about 21 trees.
As designer we have the responsibility to gave donnations by money for helping hands on designing our future… together with kids!

please come on, desinging good – in a sustainable manner. Thank you Marina-Elena
new book 2022 print >Design Engineering - sustainable and holistic<
2022>second book< by Dr. phil, Dipl.-Des. Marina-Elena Wachs
about design / methods and cultural education in the demand of more resilience, in English:
book: >design methods related to industry, to cultural education and to the demand of sustainability in the post digital aera<
by Ind.-Des. Marina-Elena Wachs
After more than 30 years in business, creating in a sustainable manner and representing a design attitude for longlasting design and material objects and concepts – after 20 years creating and mediating, researching and devolopping, consulting in design – after 10 years teaching at Universities in Germany, UK and Sweden: it is great pleasure to offer my "second book".
It is an offer, to use and to read in this book by five ways, five perspectives…
KEYWORDS of the new book by Marina Wachs will appear in 2022:…
From the beginning on, in looking into the "places to remember" and to generate with this knowledge bank new sustainable, connected and integrating design engineering solutions… until the need of European design education in the future… discussing  WOMENS's business model partnerships, design education strategies, future entrepreneurial design school as business model, and a new design method for a post digital aera wiht more sensuality in touch with AI and! EQ …
please look inside the book: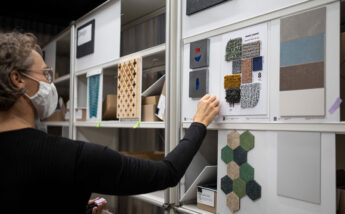 23rd of October 2020 – Jury Member Materialpreis 2020, Stuttgart, Germany
Jury Member at "Materialpreis 2020", raumprobe Stuttgart, Germany
As Industrial design I wrote my doctoral thesis about the "material mind" – material behaviour in design, art and architecture: Material Mind by MarinaEWAchs
In the year 2021 I will publish my second book with aspects about a design shift related to material and immaterial worlds within the digital post aera. We have had an amazing meeting to evaluate and to award innovative developments for the German "Materialpreis 2020", which is organised by the very engaged team of raumprobe Stuttgart around Hannes Bäuerle and Jörg Schmitt; thank you so much for this passion for innovative materials.
Please feel invited to touch and see the winner in 2020, describing hopefully the "new normal in sustainablity" and giving the "pioneers of crisis" the stage for innovative materials for the future… and the winner is…: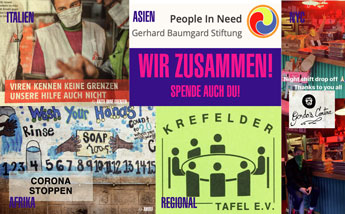 15/04/2020 –  together a donnation against covid-19, Germany, Europe, around the world
>Europeans together, designer donnated for the fight agains covid-19 <
Industrial-Designer Marina-Elena Wachs togehter with TextilePop-Team, design students and alumni.
We, as designer gave donnations by money and hands on design, with the help of masks and a small budget by every designer, supporting people in Germany, Italy, Africa, Asian regions and New York, to support physicians and to buy medical protective equipment. let us stand together and find your way to help during the corona pandemia. the team Marina, Elise, Franziska, Katharina, Theresa.

2020 report >the significance of de/sign and sketching<
2020, report at Free Universtity Bozen, by Dr. phil, Dipl.-Des. Marina-Elena Wachs, in German:
>Zeichnen als Weltentwurf – the significance of de/sign: Gestaltung im Zeitalter von Wissen(schaft)s- und Bildungsmanagement<
please see the german Website as well, by Ind.-Des. Marina-Elena Wachs
After more than 30 years in business, creating in a sustainable manner and representing a design attitude for longlasting design and material objects and concepts – cooperating with different stakeholder, it is time to invest more in pre school education, cultural education and a knowledgemanagement, that begins at the Kindergarten…
I am very happy being part of the BNE Program, being part as actrice and building future – an education about resilient development in textile / design engineering – together with other very engaged people and institutions: our human sources …
see more in the book: 'Design Engineering – Yesterday's Futre' will be published in October 2021.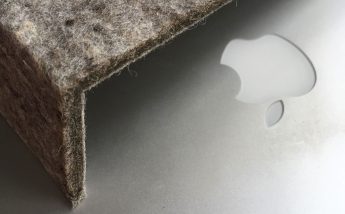 September 2019 – Royal College of Art, London, UK
interactive workshop: >DRIVERs FOR THE DESIGN SHIFT' – "European design heritage and furniture  based materials for SMART design/concepts"
Prof. Dr. Marina-Elena Wachs lecture / workshop, cross cultural together with Prof. Ashley Hall PhD, RCA, London
Industrial design heritage of Europe – UK, Germany, Denmark, Sweden, Italy – in communicative interactive working spaces, will be analysed by students of different design and management areas to understand the cultural differences… the cultural differences?
what kind of differences…in design?… do we have different product codes, product languages in our common history in the northern countries? could you identify differences or linkages… or common design characteristics … to follow? … to understand each other and the need of deeper communicative levels in a post digital area as great chance in Europe:
to conquer common tasks like sustainability, culutrual turns in relationship to changing cultural behaviour, the change in design methods and a design turnaround, the need for inter-scenario thinking in the digital post aera in design / engineering / management …
This workshop is in preparation and will be compared with other workshops in 2019/2020 in Germany, Italy and France…
(picture by Marina Wachs, a new expample by Fritz Becker GmbH & Co. Kg.)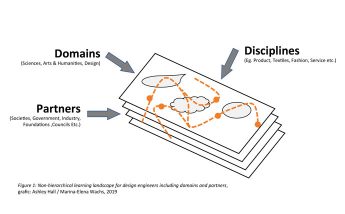 12/09/2019 –  EPDE conference 2019, University of Strathclyde, United Kingdom
LECTURE / PUBLICATION: >European driving range – innovative landscapes for a tangible, non-hierarchical learning space within a material and immaterial togetherness<
Industrial-Designer Prof. Dr. Marina-Elena Wachs togehter with Ashley Hall PhD, Royal College of Art London
The new 21st century challenges facing design including sustainability, migration, food, water and data security and terrorism. These have left 20th century design approaches lagging behind while we also now recognise that the 'western' design model is limited. As geopolitical changes accelerate in Europe, new opportunities and challenges are emerging in collaborating for a profitable "togetherness". The demand for high value designed products created across the future European landscape will require new educational talents working seamlessly across integrated analogue and digital platforms while responding to evolving cultural needs emerging through new consumer behaviours. With the help of a differentiated design landscape we are developing the parameters to meet the future needs of innovation and design engineering opportunities in the 4th industrial revolution: new standards in the digitalized learning landscape; new design methods for cross cultural creativity and understanding, higher level of integration between qualitative and quantitative approaches in design-engineering, redefining borders and correlations between design, engineering and creativity; knowledge sharing in non-hierarchical cross-cultural learning; differentiating analogue and digital education skill bases in a connected European learning landscape to increase creative diversity. The 'European Designer Driving Range' explores a concept that gives us the possibility to reflect on the needs for tomorrow from a pan-European perspective. We aim to identify the key drivers for a collaborative European non-hierarchical learning landscape and explore how these could be engaged through a future platform.
Keywords: Creative process; European design education; Immateriality; Future education strategy; non-hierarchical; cross-cultural design space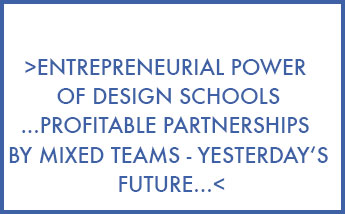 05/09/2019 DHS Conference >The Cost of Design – The Business of The Bauhaus<, University of Northumbria:
lecture: >The entrepreneurial power of design schools – like Bauhaus – as driver for business models for industry yesterday and tomorrow – profitable partnerships in architecture and textile<
Prof. Dr. Marina-Elena Wachs
In this centenary year of the Bauhaus, the Design History Society (DHS) and the German Gesellschaft für Design Geschichte (GfDG) collaboratively welcome to this conference.
KEYWORDS of the paper by Marina Wachs are:
European design education /-history, Bauhaus and WOMENS's business in architecture / textiles, Bauhaus business model partnerships, design education strategies, design schools as business model, future entrepreneurial design school as business model: by foundations!
ABSTRACT
If we look at Bauhaus as business excellence model, we have to look at the power of business' men like Walter Gropius and Mies van der Rohe, and their influence in industrial design and architecture in practice AND in design education in history. Focussing Bauhaus presence and education system for creative industries, these personalities used their income and their market awareness to organise the design school. Their buildings demonstrated that Bauhaus teacher occupied constructing architecture for eternity – matching to the spirit of modernity, but always with support by rich entrepreneurs and an intellectual playground. Teacher at Bauhaus were used to create market suitable products, but very often profit was based on "partnerships" with women at Bauhaus. They gave great impulse for "new" design and architecture: beneficial partnerships, based on mixed teams, but not in time, to announce women as official project-partner. Beside this, beneficial economic, practises based projects mirrored back the drive of interdisciplinary combined courses of Bauhaus for a changing market.
Following design education strategies, today we use methods like design thinking in interdisciplinary AND hierarchy less AND cross cultural creative playground in succession of Bauhaus education heritage to come to advanced business models in design /-education. … in preparation…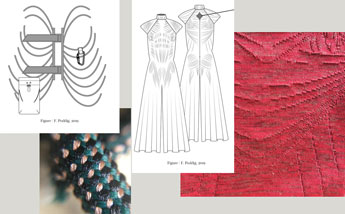 25. Juli 2019 – 18:30 Uhr: Vortrag in: Ausstellung "Dressed for Success – Matthäus Schwarz: Ein Modetagebuch des 16. Jahrhunderts" im HAUM – Braunschweig
Vortrag: >TEXTIL – TECHNIK – TEXTILTECHNOLOGIE GESTERN UND IN ZUKUNFT: ZUR RENAISSANCE-MODE VON MATTHÄUS SCHWARZ<
Prof. Dr. Marina-Elena Wachs
Matthäus Schwarz' Klaidungsbuechlin repräsentiert den ersten Connaisseur der Männermode als Mode-Guide. Darüber hinaus ist die Renaissance-Mode in der Textilhistorie beispielhaft für das Zusammenspiel von Gesellschaft, Mode, Textilnachfrage und entsprechender Entwicklung der Textiltechnologie. Eine größere Nachfrage an bestimmten, zum Beispiel gewebten Materialien wie Samte, Brokate, Damaste, Atlas-Ware aus Seide und entsprechender repräsentativer Materialien, spiegelt nicht allein den Reichtum dieser Zeit in Form von Mode mit Hilfe von Textilien – als textiles Kulturerbe. Repräsentanz – Reproduktion – Reformation spiegeln den Zustand der Gesellschaft im 16. Jahrhundert. Ohne die Entwicklung des Buchdrucks hätten wir heute nicht die Form des Textildrucks. Darüber hinaus ist interessant, wie sich Nachfrage von Mode-Stilen und Experten (Fachleute) der Textilindustrie gegenseitig befeuerten. Matthäus Schwarz ist aber auch ein Beispiel der Repräsentanz des Deutschen textilen Erbes im Bereich des Manufakturwesens innerhalb Europas, dem wir aktuell wieder neues Bewusstsein entgegenbringen. Wir bedienen uns heute dem Kleidungsbüchlein als "textiles Gedächtnis", als Inspiration auf der Suche nach neuen WERTvollen nachhaltigen Textilien und textiler Innovationen in allen Design- und Lebensbereichen.
(Bildzusammenstellung Marina Wachs für Teaserbild:  alle Designs und Materialien: Franziska Poddig, Design >Orsino<: Outfit Skizze, Torso, textile Samples, 2019)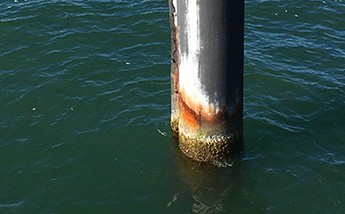 07 – 2019 DAB Deutsches Architektenblatt – Beitrag zum Schwerpunktthema INSPIRATION – Wie gute Ideen entstehen, Print: S. 28 und online
Veröffentlichung: >It 's all about images – Kulturelle Synergien und Synästhesie <
Dipl.-Des. Marina-Elena Wachs (Diplom-Designerin – Industrial Design)
"How fragile we are, how fragile we are…" haben Sie das Lied von Sting im Ohr? Hören Sie seine gewollt enervierenden und rollenden Worte in einer Melancholie, dass dieser dumpfe Klangteppich im Hinterkopf bleibt? Für mich kommt Inspiration aus genau diesen Bildern, die wir im Kopf generieren, durch uns inspirierende Impulse wie Musik, Farbe, Licht, in einem bestimmten Moment aus einer Szene entnommen, die unsere positive Stimmung aufnimmt. Oder durch Naturfakte, die wir in entspannten Momenten im Urlaub sehen, in ungewohnter Umgebung, in der wir uns öffnen für neue Impulse – ohne Stress. Das ist ein wesentlicher Faktor, um zu innovativen Ergebnissen zu kommen: wenn Inspirationen auf positive Gefühle treffen, auf das Individuum, das sich für Neues öffnet und es zugleich mit eigenen Erfahrungen, mit vertrauten Werten verknüpft.
Mich inspiriert es immer, wenn ich in andere Länder reise, insbesondere Frankreich mit der emotionalen Art, der Sprache, dem Licht der südlichen, warmen Atmosphäre … und den Bildern, die mir in der Natur am Atlantik begegnen: Der "helle Raum" am Meer, Licht, Schatten, das Rauschen, die Bewegung der Wellenbilder, "stills" von Tauen oder Tauresten und anderem angeschwemmten MeeresZEUG, das neue Bilder evoziert, Design animiert… Oder die Bilder in den französischen Zeitschriften, die ich zu neuen Moods zusammenlegen kann, ob nun tatsächlich als Collage für ein Design oder im Kopf. Images wie ein Stillleben, die wir in Erinnerung an etwas generieren, arrangieren… und dabei ist der Akt des Zusammensetzens ein ganz wesentlicher, von mir gemacht. Man entspannt, aber das Hirn arbeitet noch an den Aufgaben von gestern, und dann – bang!: Da ist sie, die Lösung für das kreative Problem – Objekt, Prozess, Konzept… mehr siehe DAB:https://www.dabonline.de/schwerpunkt/inspiration/
(Bild Marina Wachs für Teaserbild, 2019)
lecture >cultural heritage in relation to industry 4.0 in the digital post era<
23/05 – 24/06 '19 NRW Forum Düsseldorf
>Cultural Heritage in design …< within the expo Textile_Pop, Exposition with students and alumni, guided tours and maker spaces for children:
Prof. Dr. Marina-Elena Wachs
Industrial design processes are changing, what about the European skills in creative industries and how important are the cooperative non hierarchical working skills in SUSTAINABLE design / engineering / management businesses? The project Textile Pop is demonstrating the new way of creating the future in sustainablity by a new "togetherness" ( Richard Sennett): Students as talents and experts and teachers from European countries togehter in interactive processes… see more at the website: TextilePop_Europeans together in SUSTAINABLE design / engineering / management, listen to the audioguides at that website and with the help of the QR-codes within the exposition and after the great exhibition at NRW Forum Düsseldorf. With greatest thank to the director of NRW Forum Düsseldorf: Alain Bieber and his team!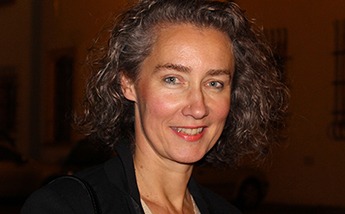 12th January 2019 – 15.15 am – DOMOTEX Fair Hannover
Organisatzion: World Architects
Marina-Elena Wachs: guided tours at DOMOTEX FAIR, HANNOVER
Marina-Elena Wachs will guide you through innovations in interior design at DOMOTOX Fair at Hannover
Industrial designer Marina-Elena Wachs will guide you through innovation about carpet and floor design, will discuss relevant aspects for the circular economy in the post digial area and at the same time, want to dicover sustainable beautyfull solutions in material design… come along with us…<a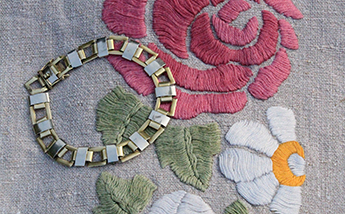 18.10.2018 – Museum für Werte – Ausstellung im Kunstmuseum WOB:
>Respect to grandmothers life – my personal cultural heritage:  OBJECTS MADE OF METAL AND CANVAS<
Prof. Dr. Marina-Elena Wachs stellt mit aus
Großmamas Armband – Respekt einflößend und mein persönliches Erbe
(Respect to grandmothers bracelet – my personal cultural heritage)
Der Wert, der mir in meiner Kindheit bei Besuchen bei meiner "ApfelschälendenLieblingsOma" vermittelt wurde ist von immaterieller Natur. Die Zeit, die sie mir gab, die Ruhe, die neuen Eindrücke… Und doch ist es dieses Armband als einzig(artig)es Erinnerungsstück, das ich – neben dem familiären textilen Kulturerbe – von ihr habe und das mich mit ihr verbindet, an sie erinnern lässt: Das Armband ist aus weiß- und gelbgold, weichem Material, es verbiegt sehr leicht… es verkörpert für mich das Leben meiner Oma, das nicht nur weiß und schwarz war; Ich empfinde großen Respekt vor der Leistung meiner Oma und vor ihrer Haltung dem Leben gegenüber.
Meine Oma ist Anfang des 20. Jahrhunderts geboren, sie hat zwei Weltkriege in der Blüte ihrer Jahre auf dem Land mit harter Feldarbeit überstanden, mit großen Entbehrungen…
... read more
english translation will follow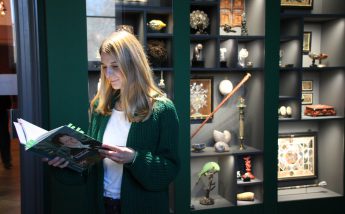 16 November 2018 – 11.00 am – Herzog Anton Ulrich-Museum, Braunschweig
In the morning at Herzog Anton Ulrich-Museum Braunschweig: Marina-Elena Wachs and Sven Nommensen are reading because of the German "Bundesweiten Vorlesetag"
Marina-Elena Wachs, Sven Nommensen, Theresa Scholl, Malina Angermeier, Leonard Aha and other persons will read for children of the primary schools lesen within the framework of the German "Bundesweiten Vorlesetag", intiated by ZEIT Foundation, Foundation Deutsche Bahn and Foundation Lesen. This jear, 2018 we are reading books to the theme of "Nature and Environment" in front of assoicated art objects…
"Bundesweite Vorlesetag" – intiated by DIE ZEIT, Stiftung Lesen und Deutsche Bahn Stiftung: https://www.vorlesetag.de/vorlesetag/
The theme in 2018: "Nature and Environment" …
... read more
… Marina-Elena Wachs, Sven Nommensen, Theresa Scholl, Malina Angermeier, Leonhard Aha are reading for children of the classes of  1 – 2 and 3 – 4 at the Herzog Anton Ulrich-Museum in front of well selected art objects… in special selected to the age and the theme, we could estimate nature with an new perspective, a new value in comparison to the expression of the artist, the technices and to the centuries… The children have the possibility to read in pictures and books in different and similuar ways… to interprate nature and solutions of bionical systems…  to read in books … in pictures and art objects, we understand the world in differen beautyful and ugly was…to see nature in a pictorial way and to listen to history, to narration, could be exciting:…die Ente schnatterte und kam aufgeregt aus dem Wasser heraus. Aber so schnell sie auch lief, der Wolf war schneller. Er kam näher und näher, er erreichte sie, er packte sie und …" we are reading (and listening) to "Peter and the Wolf " in front of the painting "Querumer Eichenwald" for children of the 1st and 2nd classes.
"Schließlich wurde es so heiß, dass Mrs. Tredegar entschied, wir müssten den Äquator erreicht haben und seine Überquerung mit der entsprechenden Zeremonie feiern: der Äquatortaufe. Der Bootsmann Neptun…" Wir lesen aus "Das grüne Schiff" vor dem Schiffsautomaten aus China…
Wir entdecken gemeinsam, wie Kinder aus anderen Zeiten der Wald und ferne Länder faszinierten, als es noch keine Fernseher gab … "Alexander von Humboldt oder die Sehnsucht nach der Ferne" vor ausgewählt exotischen Objekten der "Kunstkammer" für 3. bis 4. Klasse…
"Reading is understanding" with all senses, it is part of the cultural education, gives us the possibility to touch culture and nature in different fantastic ways – paintings of nature, to value the circle of the seasons. A sustainable honore as motive for saving our environment and to speak for the cultural education, to give to the next generation the passion for saving the best we have: our planet, that is about the motive for our engagement in 2018: reading with all our senses to discover… (pictures: Valentin G Wachs, 2018, here: Theresa Scholl is reading at "Kunstkammer" HAUM)
lecture >Driver for Sustainable (Industrial) Design Culture - the 'Design Shift'<
05. – 07.09.2018 – EPDE – International Conference on Engineering and Product Design Education – Dyson School of Design Engineering, Imperial College, London, UK
lecture: >DRIVER FOR SUSTAINABLE (INDUSTRIAL) DESIGN CULTURE – THE 'DESIGN SHIFT'
Prof. Dr. Marina-Elena Wachs lecture / workshop
Industrial design as a driver for sustainability, culutrual turns and the relationship to changing cultural behaviour, the change in design methods and a design turnaround, the need for inter-scenario thinking in the digital post aera in design / engineering / management in consequence to a change of working and living conditions and the >design shift<… these are some keywords of the lecture during the conference in London, a publication will follow.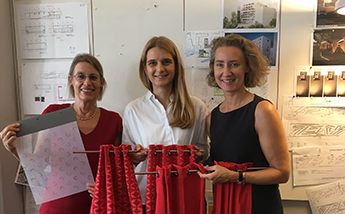 08/2018 –  Ulrike Brandi Licht GmbH, Hamburg
3 Generationen durchleuchten die Praxis für interdisziplinäre Designforschung des Materiellen und Immateriellen…
Lichplanerin Ulrike Brandi, Dipl.-Designerin Marina Wachs, Textil Design Ingenieurin Theresa Scholl und andere ExpertInnen im Austausch für eine neue Generation gestalterischer Disziplinen
Die Gemeinsamkeit von Ulrike Brandi und Marina Wachs ist der Titel und des damit verbundenen Abschlusses im Industrial Design: "Dipl.-Des." und darüber hinaus, dass sie ihre Expertisen in zwei ganz verschiedene berufliche Wege entwickelt haben… in dem die Leidenschaft für die Gesamtsicht auf Funktionen der Designqualität für "Mensch – Objekt – Lebensraum" nachhaltig entwickelt wurde:
... mehr erfahren
Ulrike Brandi (
https://www.ulrike-brandi.de/
), heute als Lichtplanerin und Gestalterin für ausgezeichnete Lichtkonzepte international sehr erfolgreich tätig, durchleuchtete in Hamburg mit Marina Wachs, die aus der Sicht einer stark interdisziplinär, interkulturell und hierarchielos agierenden Designberaterin tätig ist, das Potential für ein neues Berufsfeld: Sie diskutierten mit der Textil Design Ingenieurin Theresa Scholl (
https://www.theresascholl.de/
) an Hand eines Entwurfes, der sich für das Textil einsetzt und entsprechend neuer Funktionen in der Architektur als souverän zu verwendenden 5. Baustoff Anwendung finden könnte. Sehr erfreulich war zu sehen, wie die nächste Generation an Designerinnen, ein neues Design-Feld fundiert darlegt und hierbei sowohl dem Zauber der Immaterialität erliegt als auch auch die Wirkung materiellen Zusammenspiels für den Menschen nachhaltig entwickelt.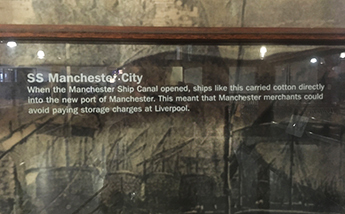 04/2018 –  Conference 2018 >Textile and Place<, Manchester School of Art, Manchester Metropolitan University, Manchester
Lecture: >Industrial Design Culture and Textiles Traces –
a transdisciplinary look at working conditions, industrial changing and the … drivers for (textile) cultures
Prof. Dr. Dipl. Des. Marina-Elena Wachs
The research study "Textiles Traces" is focussing on sustainable education and changing of working conditions in the textile industry in European centres of textiles experts to create a perspective of the next education programs for industry 4.0, after the fourth – digital – industrial revolution.
The study is focussing on intercultural codes of typical creation characters, which are the representative icons of society based on individual life courses, which proof the passion of textile experts, based on handcrafted and developed industrial processes in history, the basis for the cultural competence for the circular economy in the textile industry of today. It is obvious that the textile industry domains of the past – like Manchester (GB), Borås – (S), Krefeld (GER), were the industrial centres with tremendous economic power on the basis of individual experts textile skills. At the same time a change in style of product languages is based on the beginning of a new consciousness in design, generating new style after the World War.
In consequence the relationship between steel and textile, – between men and women and changing role models, between people and things and of >textile behaviour< and because of regional and cultural identification conditions are examined for demonstrating the industrial development in relation to changing conditions; but demonstrating at the same time the need for sustainable education aspects within textiles and design disciplines… (picture teaser: Marina Wachs, 2018, Manchester: Science + Industry Museum) The next conference 2020 is in preparation. more to conference 2018:  
coming soon (02/2023)
Disscussion Design Engineering Sustainable And Holistic


Marina Elena Wachs – Feb 2022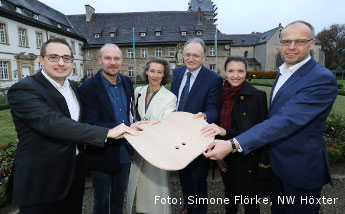 Furniture design a question of modern and classical times
Prof. Dr. Marina-Elena Wachs discussed and moderated the meeting of 80 design experts
The design value between modern and classical demand in furniture design had been discussed at  7.th Becker Designer-Meeting which Becker Brakel created to the 80-years old celebration of the very well known enterprise at Germany. CEO Dr. Ralf Becker invited 70 international Designer at castle of Gehrden, Germany for the celebration but at the same time to discuss advanced possibilities of bentwood products.
... read more
Ziel der Veranstaltung ist der Gedankenaustausch und die Information zu neuen Entwicklungen in der Formholztechnologie sowie im Möbelmarkt.
Für ein spannendes Programm sorgten namhafte Referenten wie Bettina Billerbeck, Chefredakteurin von "Schöner Wohnen", oder Rolf Hay, Gründer von HAY. Der spannenden Frage "Wie werden wir in Zukunft wohnen?" ging Dr. Andreas Siebe von der ScMI AG nach.
Entwicklungsleiter Joachim Schelper informierte über innovative Anwendungen in der Formholz- und Formvliestechnologie. Auch um Anregungen für das  nächste Becker Design Forum zu geben, dessen Ergebnisse wieder auf der "Interzum" im Mai 2017 in Köln zu sehen sein werden.
Prof. Dr. Elena Wachs moderierte das Expertentreffen mit fundierten Kenntnissen.
Nach dem Meeting konnten die Designer noch an Betriebsführungen teilnehmen und neue Eindrücke sammeln.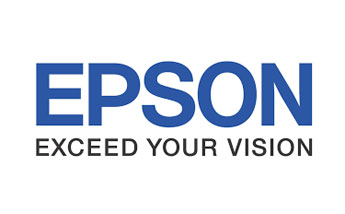 Interdisciplinary cooperation projects
Prof. Dr. Marina-Elena Wachs
Have look into sustainable design projects of the year  2015-2017: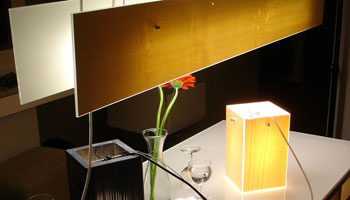 Light Goes
The interdisciplinary working research group for light development
Lightning productes made of pure sources like wood and glas, or by composites like textile based concrete as solid experience for high quality of enlighting spaces. The interdisciplinary group of lightning planer Ulrike Brandi (Hamburg), the architects Ernst Ulle Tillmann (4A Architekten Stuttgart) and Manuel Windmann (VW Braunschweig) and the Industrial Designer Marina-Elena Wachs (marina wachs – material & design, Braunschweig) played seriously with new material solutions in design.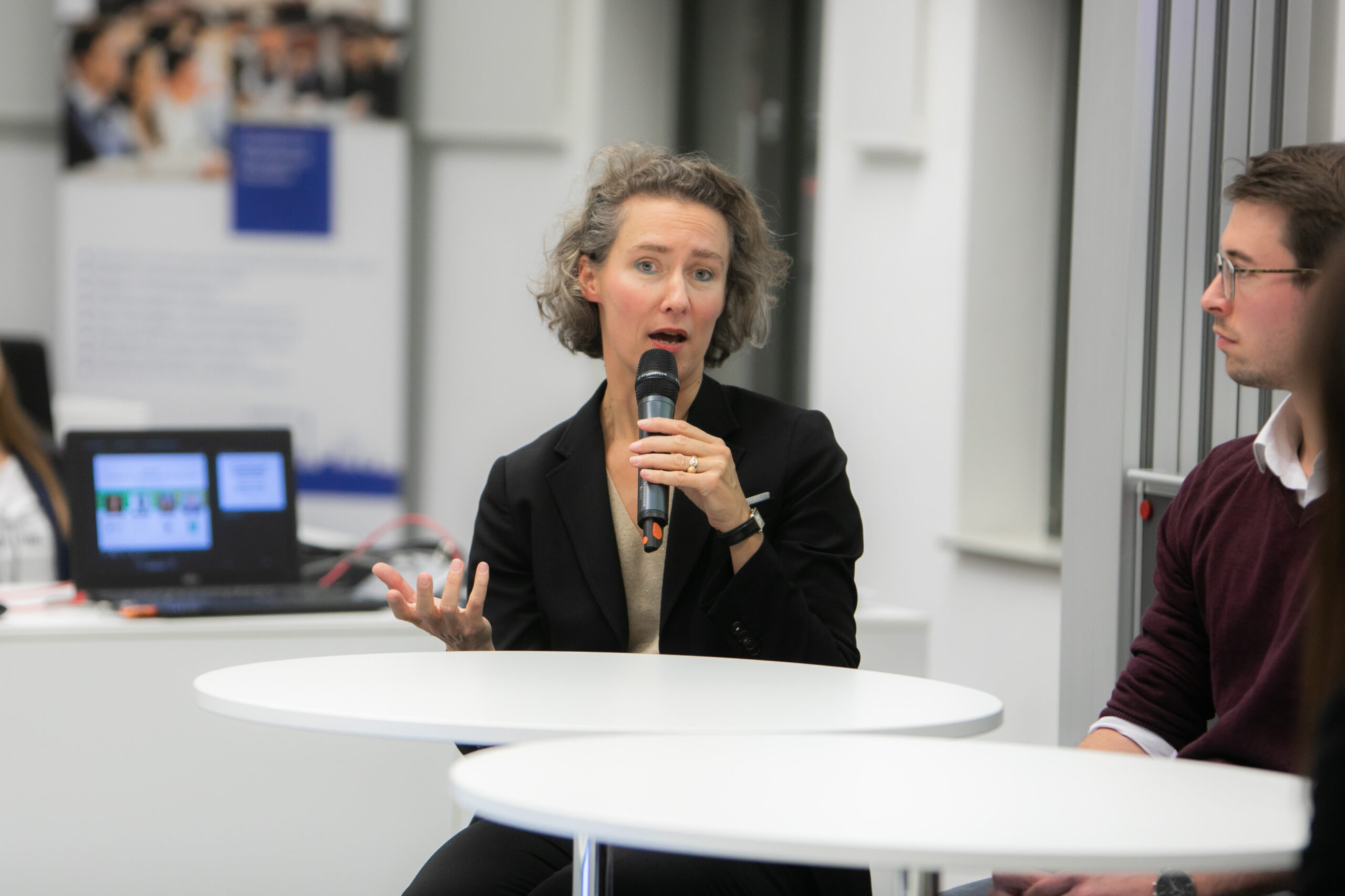 Workshop-Moderation
Interlinked experiences between art, lightning design and theatre …concepts for tomorrow to foster the cultural education
with engaged people of artist, actor, industrial designer and experts of museums, foundations and entrepreneurs, we are creating inspiring spaces to ONE subject with the scope of cultural education… 2017 and next was in 2019 about European togetherness in sustainable management solutions and design doing for the change…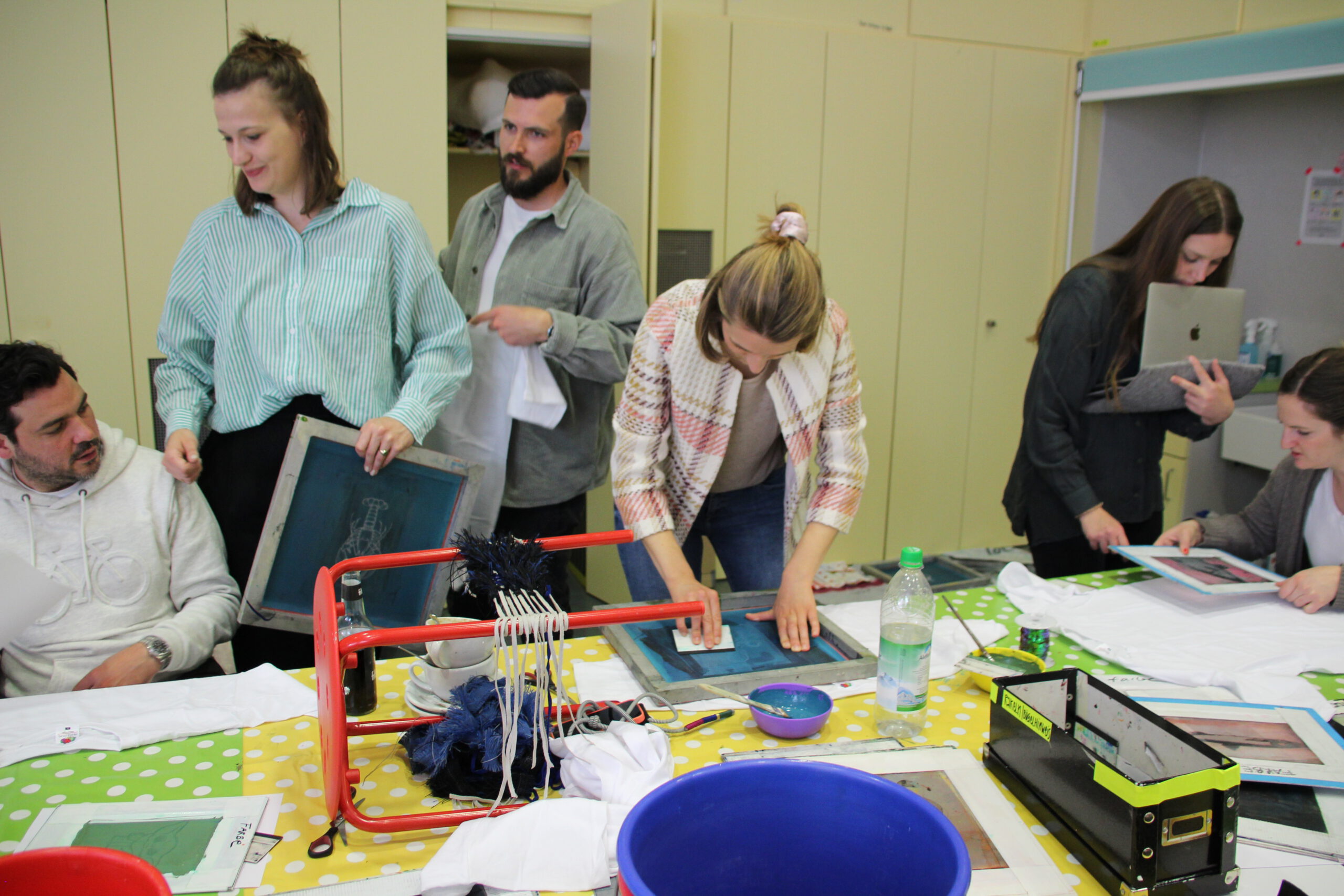 MAKER SPACES – educating for the change for sustainable behavior…
Interlinked experiences in textile competences like weaving, printing and with natural materials… as well natural color pigments…
With engaged people of textile and fashion designer, educator and experts of the museum TIM – Textile Industrial Museum Augsburg, Germany, we created innovative maker spaces in May 2022, to educate people of all generations about sustainable textile competences. That means, with your own experiences in weaving in a small and big measurement, with printing and producing the own color paste – with mineral pigments, egg, natural oil and other ingredients – we are educating people for the change in sustainable consumption… and that matters in SDG 12 for example. DESIGN GOALS – Exhibition with 9 designer in 2022! Thank you so much! see the movie of opening ceremony and be aware next will come in 2023…best the textile nerds.
Design Goals – 9 female designer for the change with sustainable textile solutions
Expert Opinion (examples)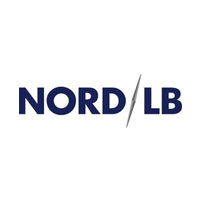 Expert opinion for Stiftung NordLB/Öffentliche
2014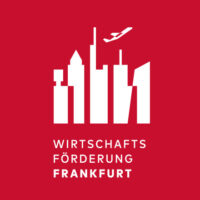 Frankfurt Economic Development GmbH 2022